"

MercyMe meets Kansas meets Tye Tribbett meets Hillsong United. Perfect songs for the times we live in!"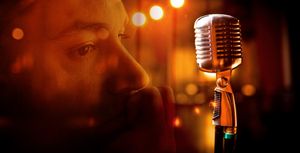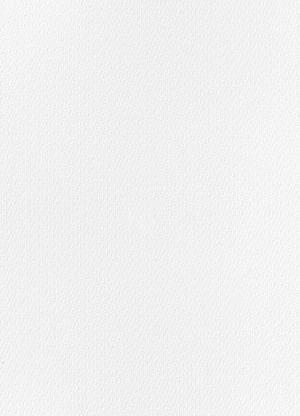 Biography
After years of creating great music and working with some of R&B's well known names like Kindred and the Family Soul, Vivian Green, Carol Riddick, Lady Alma and Jasmine Sullivan, producer/writer/performer Fred David Kenney, Jr. is taking center stage as Founder and Artistic Director of Plays On Word Theater, a state-side nonprofit missionary. Performing an arsenal of one-man (one God) Biblical plays illuminating God's truth throughout scripture, Fred adds an original musical score to his plays that illustrates (the unfurling of) a clear, preordained direction in Fred's life.  As Podcast Host of Plays On Word Radio, the latest addition to the Plays On Word Theater resources, Fred takes an in-depth look at the Word of God, the Plays On Word community and the Plays he performs, that are based on the Word of God.
Born and raised on the New Jersey shore and the oldest of three boys, Fred Kenney, Jr. began cultivating that relationship with the Lord when he was just a little boy.  And he's been fine-tuning those God-given skills ever since.  "It all started in about the fourth grade when my parents purchased a trumpet so I could play in the grammar school band.  Later, my Pop single-handedly lugged in a broken down piano and my two brothers and I started playing that as well."  Future additions of guitars, drums and a keyboard prove to have paid off with all three brothers entrenched in the creative industry.  Ben Kenney is a recording artist and professional bass player while Michael Kenney is a photographer and musical hobbyist. 
Fred continued to hone his love for music and theater over his parent's garage down the Jersey Shore and on the stage of Manasquan High school, where Fred was named "Best Thespian".  Years of perfecting his craft led him to several personal and professional accomplishments including: 
Kindred & the Family Soul - Musical Director 
Black Lillie/ The Roots Showcase-NYC, Philadelphia - Associate Musical Director 
Words & Sounds Showcase- Philadelphia - Musical Director 
Vivian Green- A Love Story (certified Gold) "Fanatic" + "Keep On Going" - Lyricist, Producer, Programmer 
Funk Master Flex Vol III (certified Gold) - Producer 
Carol Riddick "Brown Eyed Girl" - Producer 
Jazmine Sullivan "Braid Your Hair" - Producer 
Lady Alma "House Party" - Producer  
Harold B- Resolution – Producer
Although Fred has walked with his Lord since youth, his debut CD , "My Life… A Jesus Remix", was the first project done solely in the name and power of Jesus Christ.  And now, "Plays On Word Music, Volume 1",  the original musical scores, from his performances at Plays On Word Theater, continue to shine a light on Fred's "Christian Soul" journey in the Music for his Maker. 
A self proclaimed "Bible fiend", the reality of Fred Kenney, Jr's relationship with Christ and depth of knowledge of the Word, rings clear through every monologue and every melody. 
Fred currently balances his time as an Associate Pastor & Worship Leader for Calvary Chapel Living Water in Toms River, NJ.  Oh yeah and husband to his other (creative) half, and true help-soul mate, Katie.